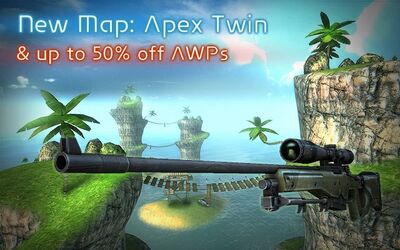 Apex Twin is a highly experimental map and is the latest map to be realeased by CMUNE for UberStrike.
Map Geography
Edit
It's like a smaller version of Lost Paradise 2 but Instead it has 2 giant islands that are the same as the island at Lost Paradise 2. In between the both islands is deep water and on the water is a small island with a look out tower and a chopper that has an Uber Armor on top. And this map is lowest rated in UBER so people offense it less so called the maps like SPR or more often for Clanwars so Train hard there..
This is the first and only map to have it's own music thanks to the boom box.
Ad blocker interference detected!
Wikia is a free-to-use site that makes money from advertising. We have a modified experience for viewers using ad blockers

Wikia is not accessible if you've made further modifications. Remove the custom ad blocker rule(s) and the page will load as expected.