The Fusion Lance, or FuLa, is a hybrid between the mobility and fast firing of the PaLa and the superzoom scope of the Vanquisher. The FuLa has a 3x scroll zoom, and still retains the PaLa's damage and firerate. The only differences are a red-tinted scope, a red stock/grip and the red beam it shoots. The sound is also different.
Players have commented on it being an effective no-scoping weapon due to its high damage and relatively low recoil.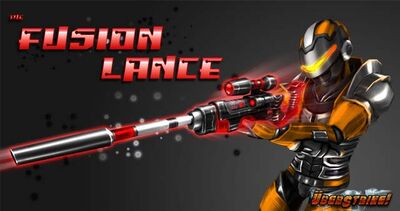 Statistics

Edit
Damage: 105 (50% critical hit bonus 145)
Accuracy: 100%
Ammo: 25/50
Rate of fire: 0.7/s
Other Variations

Edit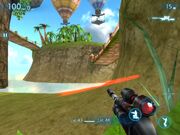 Ad blocker interference detected!
Wikia is a free-to-use site that makes money from advertising. We have a modified experience for viewers using ad blockers

Wikia is not accessible if you've made further modifications. Remove the custom ad blocker rule(s) and the page will load as expected.