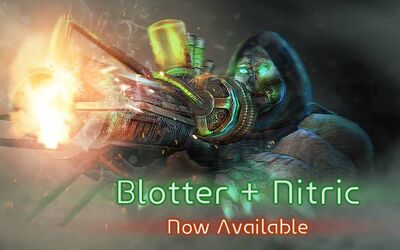 "Wanted in 17 countries for unspeakable crimes, Nitric brings a whole new meaning to insanity.
Check out TODAY UberStrike brand-new supervillain along with his chunky Blotter firing balls of corrosive acid!?
In game description.
Once a rockstar scientist, a tragic lab accident left his body disfigured and mind warped. Now his madness only leaves destruction in its wake.
In shop summary
After a VERY longtime Ubertrike has finally realeased a new holo and his name is Nitric. He is a apperantly a VERY dangerous fugutive with his own trademark weapon called the Blotter.
Ad blocker interference detected!
Wikia is a free-to-use site that makes money from advertising. We have a modified experience for viewers using ad blockers

Wikia is not accessible if you've made further modifications. Remove the custom ad blocker rule(s) and the page will load as expected.