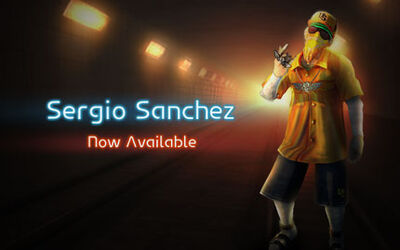 Have you been looking for threads in the Uberstrike store that can make you look like a gangsta? Well look no further then the Sergio Sanchez gear, complete with everything you need to look like a badass gangsta, the Sergio Sanchez threads tells other players that you're from the streets.
The gear right now is only available for credits and has 60AP and 10 DB on the body and leg armor.
Ad blocker interference detected!
Wikia is a free-to-use site that makes money from advertising. We have a modified experience for viewers using ad blockers

Wikia is not accessible if you've made further modifications. Remove the custom ad blocker rule(s) and the page will load as expected.