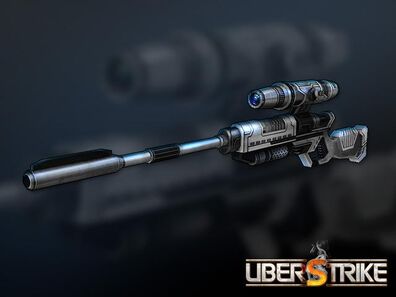 A great weapon of choice for the agile sniper. With a low damage output but high fire rate and a targeting reticle the Snap Shot is one fast shooting sniper that is PERFECT for the agile sniper. However, this weapons has been removed in the recent update for unknown reasons, and its return date to the UberStrike shop is uncertain. However you can still win the Snap Shot in the Mystery Box.  
How To Obtain
Edit
The Snap Shot has been removed from the shop nd is no longer obtainable by purchasing. Note that like that any other weapon or gear, in future tournaments it might be offered as a prize for the winners.
It was introduced again as the World War 2 mystery prize for the winners, but that is all that has happened since it was removed.
Ad blocker interference detected!
Wikia is a free-to-use site that makes money from advertising. We have a modified experience for viewers using ad blockers

Wikia is not accessible if you've made further modifications. Remove the custom ad blocker rule(s) and the page will load as expected.