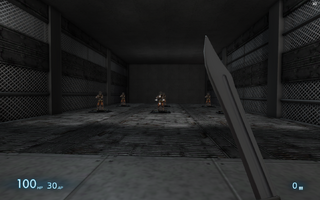 The Croc Cutter is a melee weapon in Uberstrike. It dealts 70 damage per hit, and has a Rate of Fire of 750. Only recommened to be used in small maps as it has a fast rate of fire and it deals a smaller amount of damage than the other Melee weapons. The knife of the legendary croc wrestler. The Croc Cutters stats are identical to the Harvester Of Noobs, even the price is the same!
Price in Shop
Ad blocker interference detected!
Wikia is a free-to-use site that makes money from advertising. We have a modified experience for viewers using ad blockers

Wikia is not accessible if you've made further modifications. Remove the custom ad blocker rule(s) and the page will load as expected.