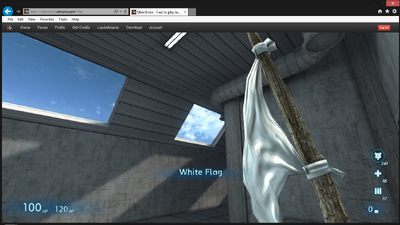 The White Flag is an odd item. It heals 5 hp to the enemy when you hit them with it.
It is a Facebook exclusive item, the only way to get it is for one of your friends to send one to you (100% chance of getting in on Peace Day).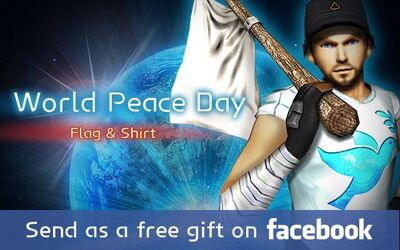 This was released for World Peace Day along with a shirt. It is only available for 24 hours once it is retrieved.
Now you can buy it in the shop for a low price
Since nobody uses it to heal an enemy, rather they would kill them. Only use this if you wanna help you friend enemy. - By Sickleoflife
Ad blocker interference detected!
Wikia is a free-to-use site that makes money from advertising. We have a modified experience for viewers using ad blockers

Wikia is not accessible if you've made further modifications. Remove the custom ad blocker rule(s) and the page will load as expected.